Tell us what to do in Montpellier and what resort towns in the south of France should be visited.
Transport
For traveling to the south of France, the best starting point is the small town of Montpellier. Moreover, since 2019, Ural Airlines has launched direct flights from Moscow.
The airport is a 10-minute drive from the city (8 km) – you can get there by taxi or bus number 120, which you can easily find to the right of the airport exit.
From Montpellier to the Mediterranean coast is only about 20 km away – even by tram! The city has a well-developed tram network. Download the Tam Montpellier app and you will have all the information you need about timetables, route maps and fare.
The most convenient place to stay is in Montpellier itself and to rent a car, to go around the coast and go deep into the region. This way you can save money on accommodation and see much more. Don't worry if you don't have a driver's license: you can get to any place by bus.
What do you want to see in Montpellier?
Walk around Montpellier on foot to get to know and feel the atmosphere of the city.
Montpellier is a very young city with many universities. So you may be surprised by the mix of contemporary art, street culture and historical heritage. There are also various festivals and sports competitions held in the city on a regular basis.
You can talk about the cuisine of local cafes and restaurants endlessly. What we definitely recommend is the Terminal #1 restaurant (1408 Avenue de la mer). The bill will be higher than average, but the dishes you will be served are worth it.
Sights worth seeing:
Place de la Comédie
Musée Fabre
Cathédrale Saint-Pierre
Basilique Notre Dame des Tables
Botanical garden (Jardin des plantes de Montpellier)
Triumphal gate of Peira (Arc de Triomphe).
Where do you want to go in the south of France?
After visiting Montpellier, head out of town for both sightseeing and beach holidays.
Castle of Flaugergues Manor
Address: 1774 Avenue Albert Einstein. Official website
Bus no. 9 (from Place de l'Europe to Louis Lépine) or tram no. 1 (from Comédie to Odysseum) is about 20 minutes away;
Take a 10-minute drive or a taxi (€14 – €17) and walk for about an hour.
A tour of the beautiful botanical garden, where plants from all over the world are gathered, as well as the chateau, which is just breathing history. The estate has its own winery – we advise you to go on a tasting after the excursion.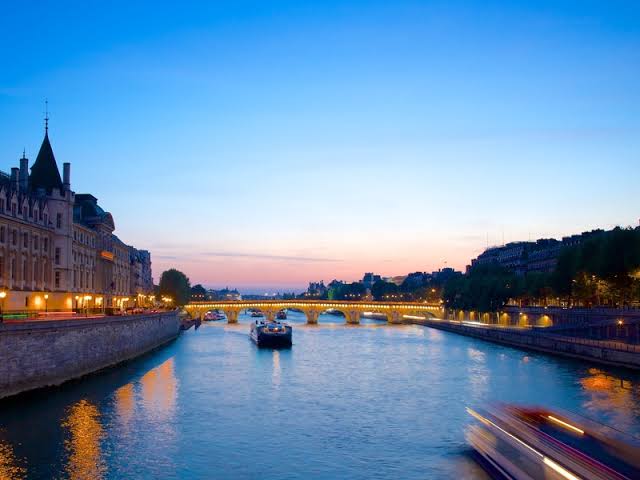 The owners will tell the details of the production and treat you to freshly baked bread in addition to the wine. After the tasting you can buy wine at very reasonable prices – from € 6.90 per bottle.
Palavas-les-Flots
Ten kilometers from Montpellier:
Bus no. 131 (from Montpellier Garcia Lorca to Palavas-les-Flots Salle Bleue) – journey about 15 minutes, price €2. Learn more about transportation;
It is a 20-minute drive from Montpellier (you can leave it in free parking at Avenue de l'Abbé Brocardi – follow Arènes) or by taxi (€18 – €35).
Palava Le Flo is a small and cozy resort town surrounded by water on all sides. It is located between the sea and lakes, and in the middle of the city flows the river and divides it into two parts.
To see the surrounding area, take a boat ride (about 2 hours) or rent a bike (half a day – €9, all day – €14) and ride along the river.
The city has a small funicular. Locals actively use it to move from one part of the city to another, and we advise you to have a little fun for €2.
Close to the beach is the tourist office (Place de la Méditerranée, 34250), so even if you don't need more information, you'll find yourself on the observation deck from which you can see the whole city.
Palava-Le Flo has many events all year round, so you don't have to go "in season". And by the way, the Palava-le-Flo is officially allowed to have a casino.
And, of course, the beach! If you like active recreation, you can surf in Palava Le Flo.
La Grande-Motte
25 km from Montpellier:
Bus no. 106 (from Montpellier Place De France (odysseum) to Pompidou) – 20 minutes away;
By car or taxi (€20 – €40) you can get there in 25 minutes.
15 km from Palava-Le Flo:
By bus (Etang to Gendarmerie), car or taxi in 15 minutes.
The city is buried in greenery, and the architecture is included in the list of heritage of the 20th century – it is worth to take the bikes and see it all. La Grand Motte has a thalassotherapy centre Les Corallines (615 Allée de la Plage) with its own access to the sea. If you want to relax and recharge your batteries, you can stay there.
From the 112 Quai Charles de Gaulle pier, you can go on a catamaran boat trip: beautiful views, gentle swinginging on the water and aperitifs – which may be better in a seaside resort.
The Yacht Club restaurant (La Capitainerie, Esplanade Maurice Justin, 34280) with stunning sea views and pleasant cuisine is also located there. Be sure to take a seafood starter! A huge plate of oysters, mussels, shrimps, crabs and other things will not leave indifferent.
Of course, and in La Grand Motte you will find beautiful beaches that are great for recreation with children.